Get all the benefits of QuickBooks Desktop remotely in the Cloud
QBRN Kenya – Interactive Technology Limited is committed to providing you with business solutions that simplify the way you run your organisation. That's why we're pleased to introduce our Cloud Hosting service, giving your company the chance to use all the functionality of QuickBooks desktop accounting software in a safe and secure mobile Cloud environment.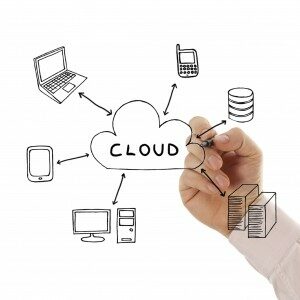 Some businesses will always need the full accounting functionality of QuickBooks Desktop alongside the ability to access the information from different locations in the world. This is why we created our QuickBooks Cloud Hosting Service. Get all the benefits of QuickBooks Desktop remotely by giving your company the ability to use all the functionality of QuickBooks Desktop in a safe and secure mobile Cloud environment. Yet another example of QuickBooks making life easier for its users.
In the last few years there has been a lot of talk about cloud hosting. The problem is that very few people know exactly what it is and whether it will keep your data safe. Most businesses have their servers in a fireproofed room and under lock and key.
CAN ANYTHING BE SAFER THAN THAT?
The answer is yes. The 'Cloud' is best described as keeping a server at a data centre which is stored offsite and accessible anywhere remotely. As your data is stored offsite, it is safe from burglaries and the building burning down (even if you have a fireproofed server room).
WHAT EXACTLY IS A CLOUD DATA CENTRE?
A data centre is a centralised repository, either physical or virtual, for the storage, management, and dissemination of data and information organized around a particular body of knowledge or pertaining to a particular business. Typically, it involves storing, processing and serving large amounts of mission-critical data to clients in a client/server architecture. The data centre has extensive redundant or backup power supply systems, cooling systems, redundant networking connections and policy-based security systems for running the enterprise's core applications.
WHY USE CLOUD SERVER HOSTING?
The benefits of switching to QuickBooks Desktop cloud hosting are simple:
It's reliable
You can connect anywhere in the world
It's secure
It's scalable as well as flexible in terms of scalable infrastructure
QB Cloud Hosted FAQ ?
QuickBooks Cloud
Publishing QuickBooks to cloud enables users to access the QuickBooks desktop version that has been configured on a virtual server.
It allows users to get all the benefits and features available in QuickBooks desktop, but can be accessed remotely.
This means users won't have to compromise on any of the QuickBooks features and functionality that is normally used on a local computer.
Using Windows Remote Desktop Protocol, users can access the server effortlessly – all you need is an internet connection.
QuickBooks Online
Online can be accessed via web login and is not as feature rich as the desktop version.
For example, the maximum number of users that can access online is also limited, whereas QuickBooks Accountant in the Cloud can have up to 30 simultaneous users, while QuickBooks Premier in the Cloud can have up to 5 simultaneous users (with the purchase of additional licenses).
The optimal internet connection for you depends entirely on how many users intend to access our cloud software from the same location. Our most common recommendations include:
ADSL – A line that's 4 – 10MB can cater to five or less users.
3G – Between three and five users could work via this connection.
LTE – This wireless transmission service can host four to eight users.
Fibre optics – These connections can accommodate up to ten people.
Yes. QuickBooks is committed to offering secure cloud accounting software to business owners throughout Kenya. That's why our service is brought to you via a Microsoft Partner.
The industry leader ensures that all their online platforms are designed and managed according to strict best practices, such as:
Being protected by excellent security centers:
The Microsoft Digital Crimes Unit, Microsoft Cybercrime Center, and Microsoft Malware Protection Center provide insight into evolving global security threats.
The Microsoft OSA program provides an operational security baseline across all major cloud services, helping ensure key risks are consistently mitigated.
24 hour monitored physical security. Datacenters are physically constructed, managed, and monitored to shelter data and services from unauthorized access as well as environmental threats.
Providing 24 hour security monitoring:
Security is monitored with the aid of centralised monitoring, correlation, and analysis systems that manage the large amount of information generated by devices within the environment and providing timely alerts.
In addition, multiple levels of monitoring, logging, and reporting are automated and routine to provide sureity to customers.
Patching any vulnerable locations:
Integrated deployment systems manage the distribution and installation of security patches.
Customers can apply similar patch management processes for Virtual Machines deployed in cloud.
Supplying users with antivirus or malware protection products
RS Anti-malware is built into Cloud Services and can be enabled for Virtual Machines to help identify and remove viruses, spyware and other malicious software and provide real time protection.
Customers can also run anti-malware solutions from partners on their Virtual Servers.
Yes you can. QuickBooks 2014 or later can easily be uploaded onto the Cloud. Through a process called bridging, the QuickBooks Registrations department will be able to combine/bundle your QuickBooks user licenses into one primary key code for the cloud server.
QuickBooks will then be installed with the primary license number on the server – allowing multiple users to access it.
Although it's possible to install standard Microsoft Outlook and Excel on cloud it is not permitted as certain rules apply for cloud usage. The Cloud license is different when it comes to hosted platforms. Microsoft Office and Excel for cloud are available at an additional cost.
Any work done on the Cloud can be backed up and saved on your local computer. However, please be warned that changes made on the local file will not update the working file on the Cloud. For this reason, if one out of three employees conducts their business on Cloud, all three of them need to use QuickBooks on the Cloud and not just the 'roaming user'.
Our cloud accounting software is available on the following devices by connecting to the internet:
Desktop computers that run Windows 7, 8, 10 or Vista
MacBooks
iPads
Tablets
You can, but additional fees will apply.
QuickBooks Cloud Services managed by Interactive Technology Ltd.
In most cases, you will. When it isn't possible, you may have to purchase a third party print driver. These are available at an additional cost per user.
Users can access their QuickBooks on the Cloud Server at anytime – day or night. This is a truly 24 / 7 / 365 solution (24 hrs a day, 7 days a week, 365 days a year). QuickBooks Cloud Server support is only provided during normal business hours. As a result, unless otherwise arranged, support only available on weekdays at these times:
Monday to Friday from 08:30 – 17:00
If your business uses field agents, sales representatives or contractors, the Cloud enables them to conveniently create invoices while they're on the road. Your customers are sure to appreciate the prompt paperwork.
Please note: As stated in question 6, all the users will have to use cloud – not only the field agent. Furthermore, this will allow for multiple branches outside of a LAN network to access the same company file.
Please note: QuickBooks Pro, Premier and Accountant do not cater for multiple warehouses.