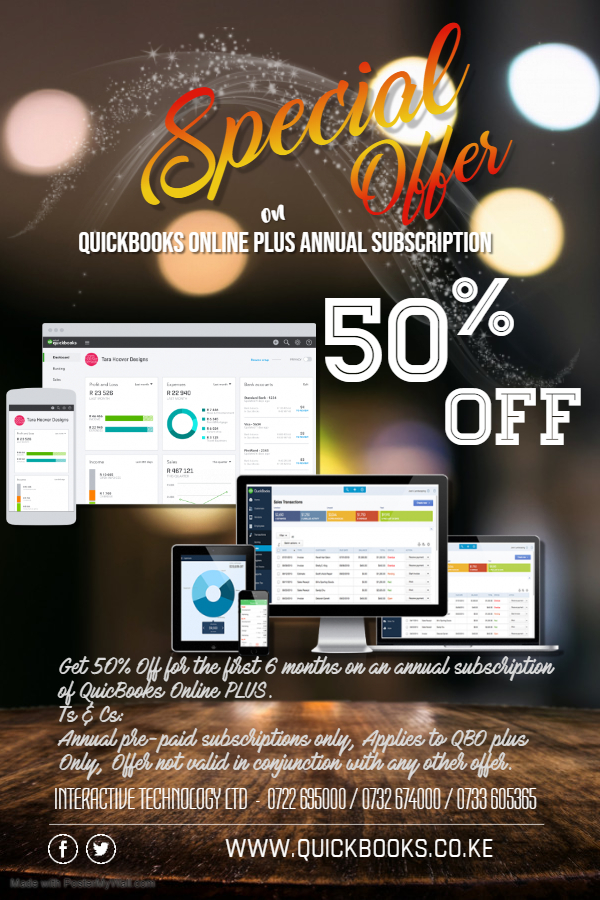 MARCH / APRIL 2020 – SPECIAL OFFER !!
Get a MASSIVE 50% OFF on your QuickBooks Online PLUS subscription for the first 6 months on ALL Annual Subscriptions.
Applies to all QBO Products PLUS…
At check out use these Coupon Code:  pls2020
Please select the quantity as 12 (12 months) to enable Special Offer discount to be applied….