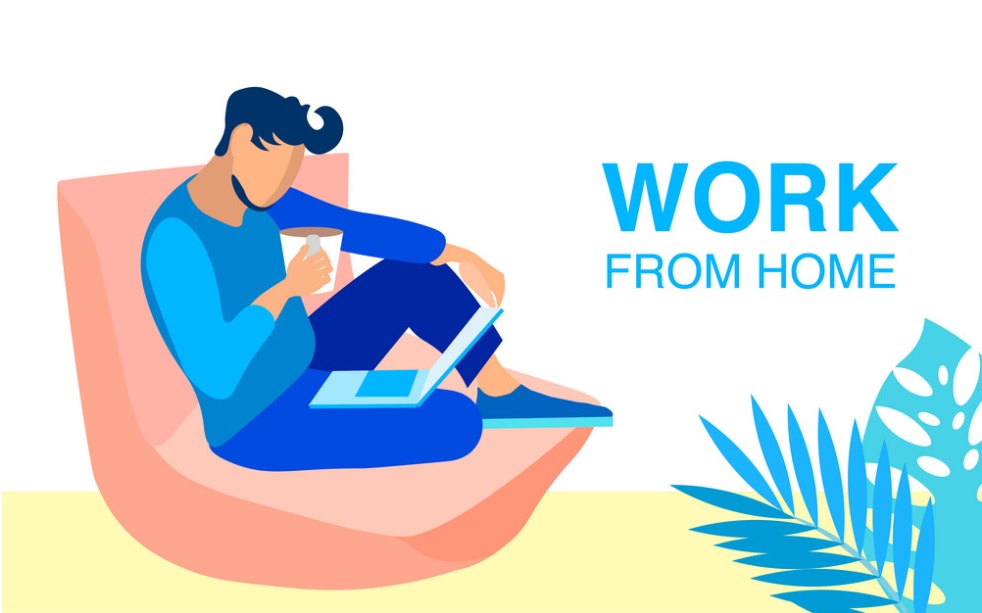 Stay Safe and Work from Home…
What do I need to work from home ??

1. A decent laptop / desktop / tablet

2. Internet Connection

3. Access to my data from the office / cloud

4. Printer (in some cases)

5. Backups

Interactive Technology Limited is your solutions provider to set up your home office with all the above must haves to get you started….

DELL INSPIRON 3580 LAPTOP

Intel Core I5-8265U / 4GB RAM / 1TB Hard Disk Drive /15.6″ HD Display  / DVDRW Drive / Windows 10 Home 64 BIT.

Kshs 59,000.00 – Kshs 57,000.00

DELL INSPIRON 3581 LAPTOP

Intel Core I3-7020U / 4GB RAM / 1TB Hard Disk Drive / 15.6″ FHD Display / DVDRW Drive / Windows 10 Home 64 BIT.

Kshs 46,000.00 – Kshs 43,000.00
HP Laptop | Jaguars 1.1

Intel Core i3-5005U dual | 4GB DDR3L 1DM | 1TB 5400RPM | Intel HD Graphics – UMA | 15.6 HD Antiglare slim SVA | DVD-RW | W10HSL | Jet Black DF | Warranty 1/1/0 EURO

P/No. 4UL46EA

Kshs 41,500.00 – Kshs 39,900.00

HP Laptop | Potter 18C2

Intel Core i5-8265U quad | 4GB DDR4 1DM | 1TB 5400RPM | Nvidia GeForce MX110 2GB | 15.6 HD Antiglare slim SVA | DVD-RW | LOC W10H6 SL AF PPP 2C18 AFRC-E | Natural silver | Warranty 1/1/0 EURO

P/No.  6KS74EA

Kshs 75,200.00 – Kshs 71,700.00

HP Laptop | Potter 18C2

Intel Core i7-8565U quad procesor | 8GB DDR4 1DM | 1TB 5400RPM | Intel UHD Graphics – UMA | 15.6 HD Antiglare slim SVA | DVD-RW |LOC W10H6 SL AF PPP 2C18 AFRC-E | Jet Black DF | Warranty 1/1/0 EURO

P/No. 6ZP44EA

Kshs 76,800.00  – Kshs 72,800.00
Pay via MPESA

Pay Online and avoid all the hassle…

Paybill Number: 972411 Account: CS001
iPad 7th Generation

GOLD / Apple A10 – 64-bit(Quad core processor)/10.2″(diagonal) IPS TFT-LED backlight -2160 x 1620(264 ppi)/128 GB / 3G, 4G(nano sim)/Bluetooth 4.2, 802.11a/b/g/n/ac /Camera 8 Megapixel rear+(1.2Mpix front camera )/ HD Video Recording 1080p/Fingerprint reader/Battery Up to 10 hours on wifi, upto 10 hours on cellular data/weight 483g/English/United Kingdom/1 year warranty.

P/No. MW6G2B/A

Kshs 74,500.00 – Kshs 70,500.00

iPad 7th Generation

SPACE GREY/Apple A10 – 64-bit(Quad core processor)/10.2″(diagonal) IPS TFT-LED backlight -2160 x 1620(264 ppi)/128 GB / 3G, 4G(nano sim)/Bluetooth 4.2, 802.11a/b/g/n/ac /Camera 8 Megapixel rear+(1.2Mpix front camera )/ HD Video Recording 1080p/Fingerprint reader/Battery Up to 10 hours on wifi, upto 10 hours on cellular data/weight 483g/English/United Kingdom/1 year warranty.

P/No. MW6E2B/A

Kshs 74,000.00 – Kshs 70,500.00
Samsung 4G Tablets

Galaxy Tab A (8.0″, 2019)

2Ghz CPU Speed / 8.0″ (203.1mm) Main Display / Resolution 1280 x 800 (WXGA) / 2GB RAM_Size / 32GB ROM Size / 21.3GB Available Memory / 3.5mm Stereo EarJack / Bluetooth v4.2 / WiFi 802.11 a/b/g/n 2.4+5Ghz + WiFi Direct /  8.0MP Rear Camera – Resolution / 2.0MP Front Camera Resolution / 345 gms Weight.

P/No. T295 – Black, Silver

SM-T290NZKAXFA

Kshs 19,950.00 – Kshs 17,950.00

Samsung 4G Tablets

Galaxy Tab S5e 10.5″, 64GB, Black

Octa Core (Dual 2.0GHz + Hexa 1.7GHz)

10.5″ (267.2mm) Super AMOLED Main Display / Resolution 2560 x 1600 (WQXGA) / 4GB RAM + 64GB Memory / USB 3.1 Gen 1 / Bluetooth v4.2 / WiFi 802.11 a/b/g/n 2.4+5Ghz + WiFi Direct / 8.0MP Front Camera – Res / 13.0MP Rear Camera Res / 400 gms Weight

P/No. T725 – Black

SM-T720NZKAXAR

Kshs 59,500.00 – Kshs 55,500.00
Headsets:

Logitech Stereo Headset H111 – Black (3.5 MM JACK)

Kshs 2,000.00 each
Logitech USB Headset H340

Kshs 3,800.00 each
  ** ALL ABOVE PRICES ARE SUBJECT TO 16% VAT