WHAT'S NEW in QUICKBOOKS 2019?
The easiest and most productive QuickBooks ever is now here! QuickBooks 2019 offers new features and improvements based on what you need to run your growing business.
QUICKBOOKS BUSINESS ACCOUNTING SOFTWARE IS A FAST, EASY WAY TO SPEND LESS TIME ON YOUR ACCOUNTS
Inactive Item and Industry Reports
In a business, it's important to have reliable valuation reports to consolidate the inventory value. A filter to include/exclude inactive inventory in reports is now available for you to have an up-to-date assessment of inventory.
To run the reports:
Go to the Reports menu, then select Stock.
Select either Stock Valuation Summary, Stock Valuation Summary by Site, or Stock Valuation Detail.
Mark Show Inactive Stock Items.
Check to Bill Pay
QuickBooks 2019 promptly guides you to the Pay Bills window when you have open bills and try to write checks. This prevents unintentionally creating a check to pay for bills.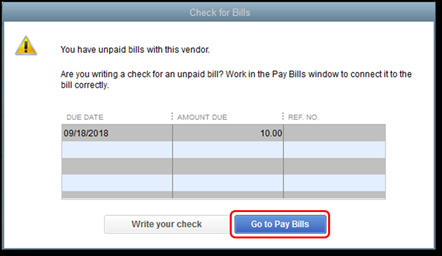 Invoice Status Tracker
QuickBooks 2019 allows easier tracking of the Invoice status. Simply open the appropriate invoice and select the See History link. The Invoice History window will pop up and show a status flow: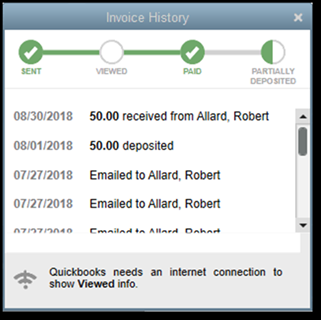 Sent: Your invoice was sent using one of the email options in QuickBooks.
Viewed: Your customer already received and opened the email. Note that you would only see this status if you are connected to the internet. Also, this may not appear if the customer's email doesn't auto-allow image downloads.
Paid: You entered a payment for Invoice in QuickBooks. The history displays partial and full payments.
Deposited: You record a payment deposit in QuickBooks.
Transfer credits
No need to go through multiple steps when transferring credits from one customer job to another. With QuickBooks 2019, you can now transfer credits in just a few clicks. To learn more, see Transfer and apply a customer credit from one job to another.
Easy upgrade
Save a lot of time and effort by upgrading to the latest version with just a few clicks! This feature will download, install, and register QuickBooks Desktop, and will update your most recent company files with minimal effort on your part. For steps and requirements, refer to Use Easy Upgrade for QuickBooks. Note that this is available for QuickBooks Plus and Enterprise subscribers.
IIF Imports
With the enhanced IIF import, you are sure your imported data is accurate. QuickBooks checks your data before importing and creates a report of issues found with the corresponding fixes before re-import.