[rev_slider alias="qb-desktop" /]
With QuickBooks, you will take control of you finances, even faster.
QUICKBOOKS DESKTOP 2020
All the tools you need to save time and confidently run your business.
Automated Payment Reminders:  If you spend a lot of time following up on accounts receivable, payment reminders automate the most painful part – identifying overdue invoices & composing emails. You can schedule, review and send payment reminders to your customers for their due/overdue invoices.
Automatically add customer PO# to Invoice emails: If you work with customers who need to connect purchase orders to their invoices, you can make life easier for them by adding their PO number as the first thing they see in the subject of invoice email.
Combine multiple emails:  You can improve customer service by combining all invoices meant for a single customer into one email just by checking a box.
Company file search:  Easily find and open your company files with the addition of a file search option on the No company open screen.
Enhanced Accessibility:  Accessibility enhancements to improve usability for vision-challenged users on the Bills, Invoice and Write Check screens.
QuickBooks has what you need to boost your workflow
The easiest and most productive QuickBooks, ever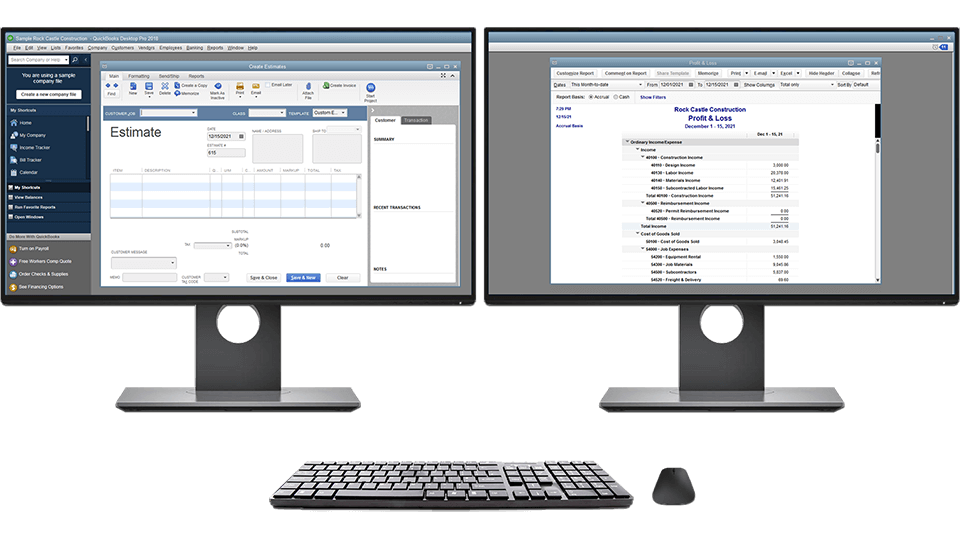 All the tools you need to save time and confidently run your business
With QuickBooks Desktop, managing your customers, suppliers and bank accounts has never been easier. With its intuitive interface, rich functionality and automation capabilities, the days of trying to manage your finances using a spreadsheet are over. And, with each solution coming standard with EasyBiz Perks – the latest in software technology as well as a friendly helping hand is always available.
QuickBooks Desktop Versions
QuickBooks Pro 2020
QuickBooks Pro allows you to manage your business accounts simply and easily. Step-up with Pro and take charge of your inventory purchases and sales. See how you're doing straight away.
Simple & Easy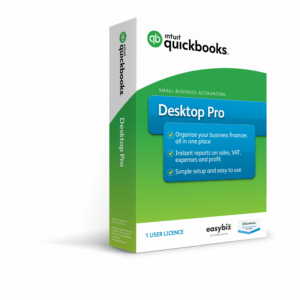 QuickBooks Premier 2020
QuickBooks Premier is a fast and complete finance solution. It adds strength to the business management of manufacturing companies by having all the features of QuickBooks Pro and more.
Fast & Complete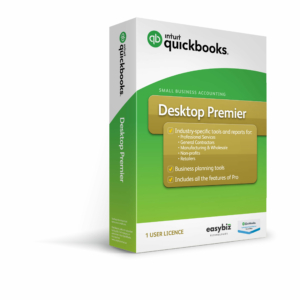 QuickBooks Accountant 2020
Need all of QuickBooks? Then QuickBooks Accountant is for you. It boasts with all the features of Premier and more. Unique tools to meet multi-client needs. Keeps you connected with your clients
All the features