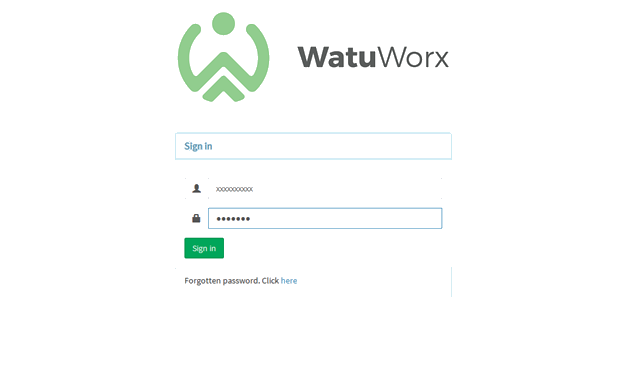 Watuworx Payroll
Simplified payroll and human resource functions
Watuworx is a modern cloud-based payroll/HR system
for companies. Caters for local tax and legal requirments.
Watuworx Payroll
Watuworx has unified and simplified payroll and human resource functions into one seamless system for Kenyan organisations.
WATUWORX PAYROLL & HR SOFTWARE
Fully scalable, highly customizable, rules based.

Multiple countries' currencies

Complex payroll structures, any type of reporting, split costing structures.

Automated payment processing to employees.

Full HR suite with approvals, records and reporting.

Employee self-service for leave application.
Features of the PRO Version
Payroll reports i.e. payslips, payroll summary etc

Statutory reports i.e. NSSF, NHIF, iTax CSV, P9 etc
Priority support included
Watuworx payroll can do the following
1. Generate monthly reports.
2. Generate year end KRA reports.
3. Generate branded payslips.
4. Define and assign loans to employee deductions.
5. Apply tax relief on pensions and mortgage.
6. Calculate statutory deductions. i.e PAYE, NSSF ,NHIF.
7. Apply PAYE on benefits where applicable.