All the tools you need to save time and confidently run your business
With QuickBooks Desktop, managing your customers, suppliers and bank accounts has never been easier. With its intuitive interface, rich functionality and automation capabilities, the days of trying to manage your finances using a spreadsheet are over. And, with each solution coming standard with EasyBiz Perks – the latest in software technology as well as a friendly helping hand is always available.
QuickBooks 2019 has what you need to boost your workflow
The easiest and most productive QuickBooks, ever
QuickBooks Pro 2019
QuickBooks Pro allows you to manage your business accounts simply and easily.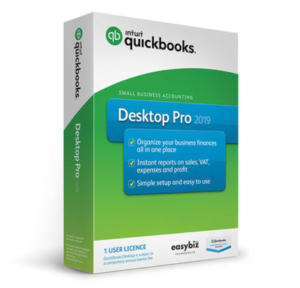 QuickBooks Pro 2019
QuickBooks Premier 2019
QuickBooks Premier is a fast and complete finance solution.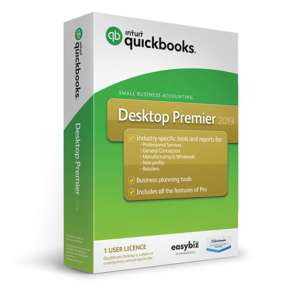 QuickBooks Premier 2019
QuickBooks Accountant 2019
Need all of QuickBooks? Then QuickBooks Accountant is for you. It boasts with all the features of Premier and more.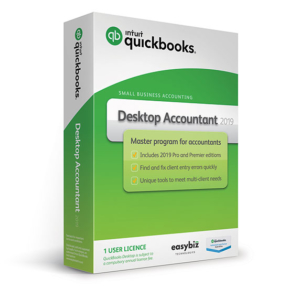 QuickBooks Accountant 2019