QUICKBOOKS MAKES IT EASY TO WORK ANYWHERE
WITH CLOUD ACCOUNTING SOFTWARE, YOUR DATA IS ALWAYS AT YOUR FINGERTIPS.
MANAGE YOUR BOOKS ANYTIME USING MULTIPLE DEVICES.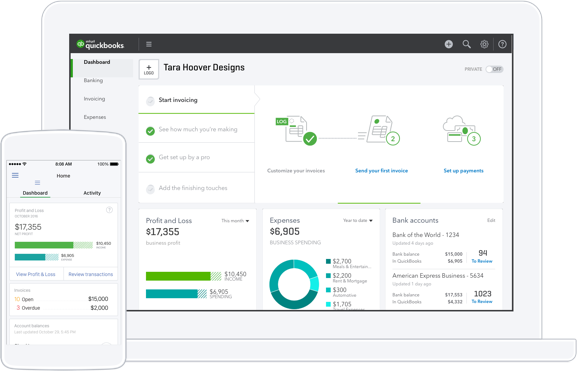 Access and manage your books from your computer, laptop, tablet, or smartphone anytime you choose.
Create access privileges so that your colleague or accountant can login and work with your data online.
Know exactly how much money you have and how much you owe at any moment – your data is synced and backed up automatically.
QuickBooks is a game-changer for any small business.
QuickBooks Accounting Features
FAQ'S