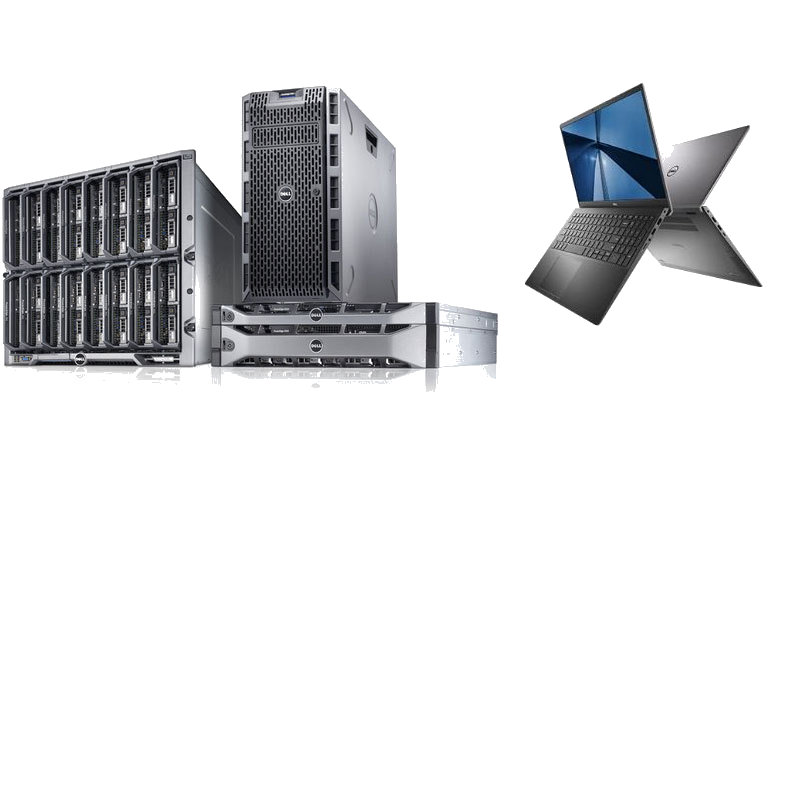 Hardware PC, Servers
Software-defined, enterprise
servers, and server systems
that help you operate at
business speed
ITL Hardware
Interactive Technology Limited is your supplier for IT hardware required for a corporate office and small business to be operational on a digital platform. ITL is an authorised reseller for: Dell, HP, Lenovo, APC, Dlink, Giganet, Siemon, Epson, Logitech, amongst numerous other brands.
Here is a brief of what you can get from ITL:
Servers
Powerful, affordable network engines emphasizing scalability and reliability. Drive a wide variety of office workloads with flexible performance and capacity in a worry-free infrastructure.
Operate reliably, manage easily, and scale your business.
Versatile and efficient performance: Drive rapid response times with the latest Intel® Xeon® processor E5-2600 v4 product family, DDR4 memory and seven I/O slots.
A wide range of solutions offering reliable back-up, protection and consolidation. Simplify and consolidate your data with cost-effective and scalable enterprise-class storage arrays.
Flexible, high-capacity storage for demanding workloads, ideal for business applications and virtualized workloads where capacity, performance, space savings and cost-efficiency are all equally important.
Automated hybrid-to-all-flash storage solutions offer modern architecture and affordable performance for organizations of all sizes.
Networking
Scalable, high-performance networking solutions connecting end users to their information and applications. Meeting the demands of today's virtualized networks with resilient, high-density, full-featured switches for large and small businesses.
Deploying cost-effective, highly secure and easy-to-manage wireless ecosystems for employees, guests and remote users in indoor and outdoor environments. Be more productive with a suite of management tools to automate tasks and monitor performance of the network.
Data Center Infrastructure
Businesses that need to consolidate IT hardware and optimize space with secure and manageable rack enclosures. Dell Data Center Infrastructure (DCI) simplifies and manages critical infrastructure in and around the data center serving the needs of your business.
Whether you're supporting a single server or an entire data center, Dell has you covered with our new Data Center Infrastructure (DCI) portfolio. The DCI lineup offers multiple support options* and offers a range of products that complement our rack enclosures, including PDU, uninterrupted power supply (UPS), keyboard, video, mouse (KVM), and keyboard, monitor, mouse (KMM) products.
Laptops & Ultrabooks
Dependable laptops with essential features, enhanced security, reliable support and flexibility.
Master productivity with essential features including state-of-the-art processors to ensure faster performance; anti-glare displays for easy viewing; multiple ports, for easily connecting to all of your devices; built-in HD webcam and Waves MaxxAudio® Pro that reduces background noise and boosts audio clarity; and high-speed Gigabit Ethernet all packed in a professional, thin and light design for easy portability.
Desktops & All-in-Ones
Desktop computers now featuring versatile, space-saving form factors and 10th generation Intel® Processors to unleash your full potential. Dependable desktop computers with essential features, reliable support and flexibility for your business.
PC Accessories
We have the perfect accessories for your laptop e.g. bags, cases, chargers & adapters and more.